SERVING CUPS, CONES, & PINTS TO-GO
 (415)400-4076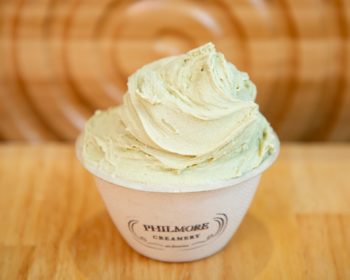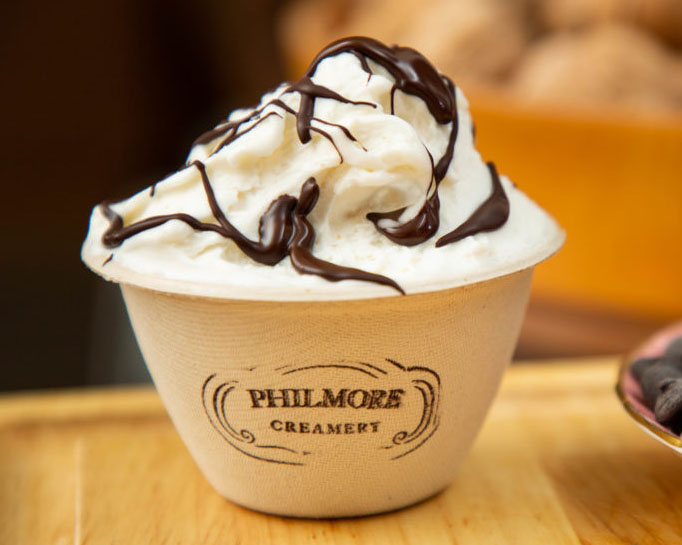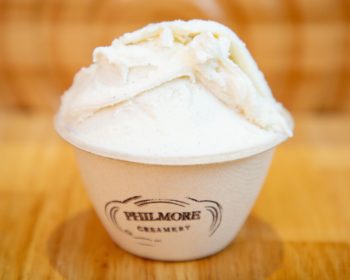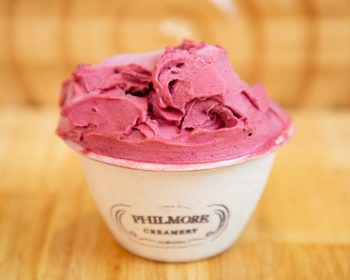 Featured Sorbetto (Vegan)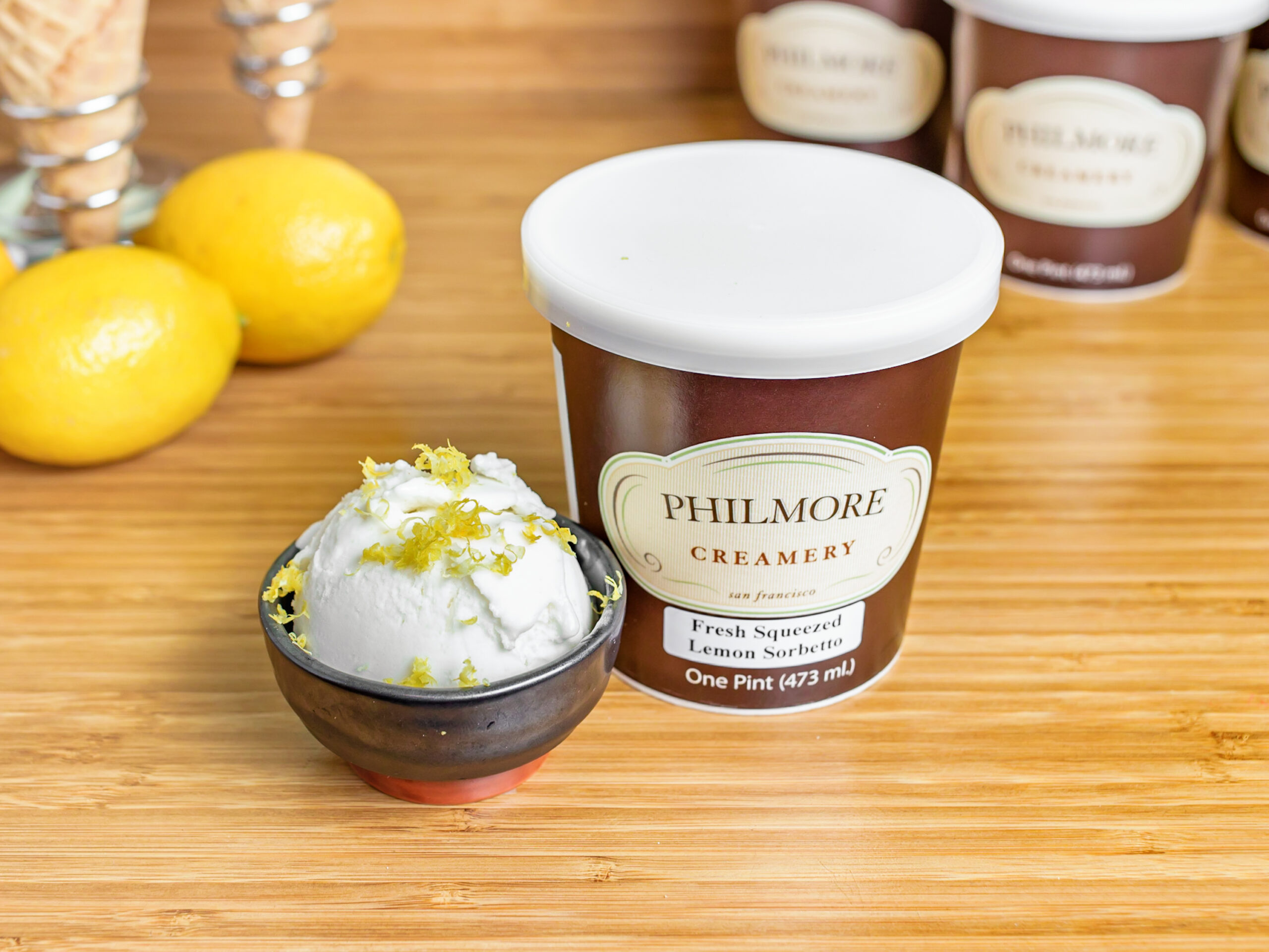 Fresh Squeezed Lemon Sorbetto (Vegan)
Rotating Flavors!
Our daily flavors, made with the freshest ingredients
Coffee Cardamom Oat Milk Gelato (vegan)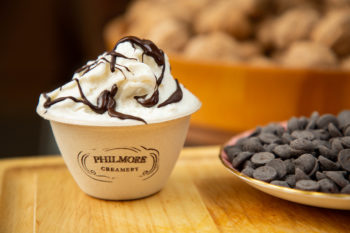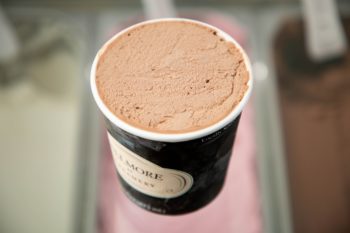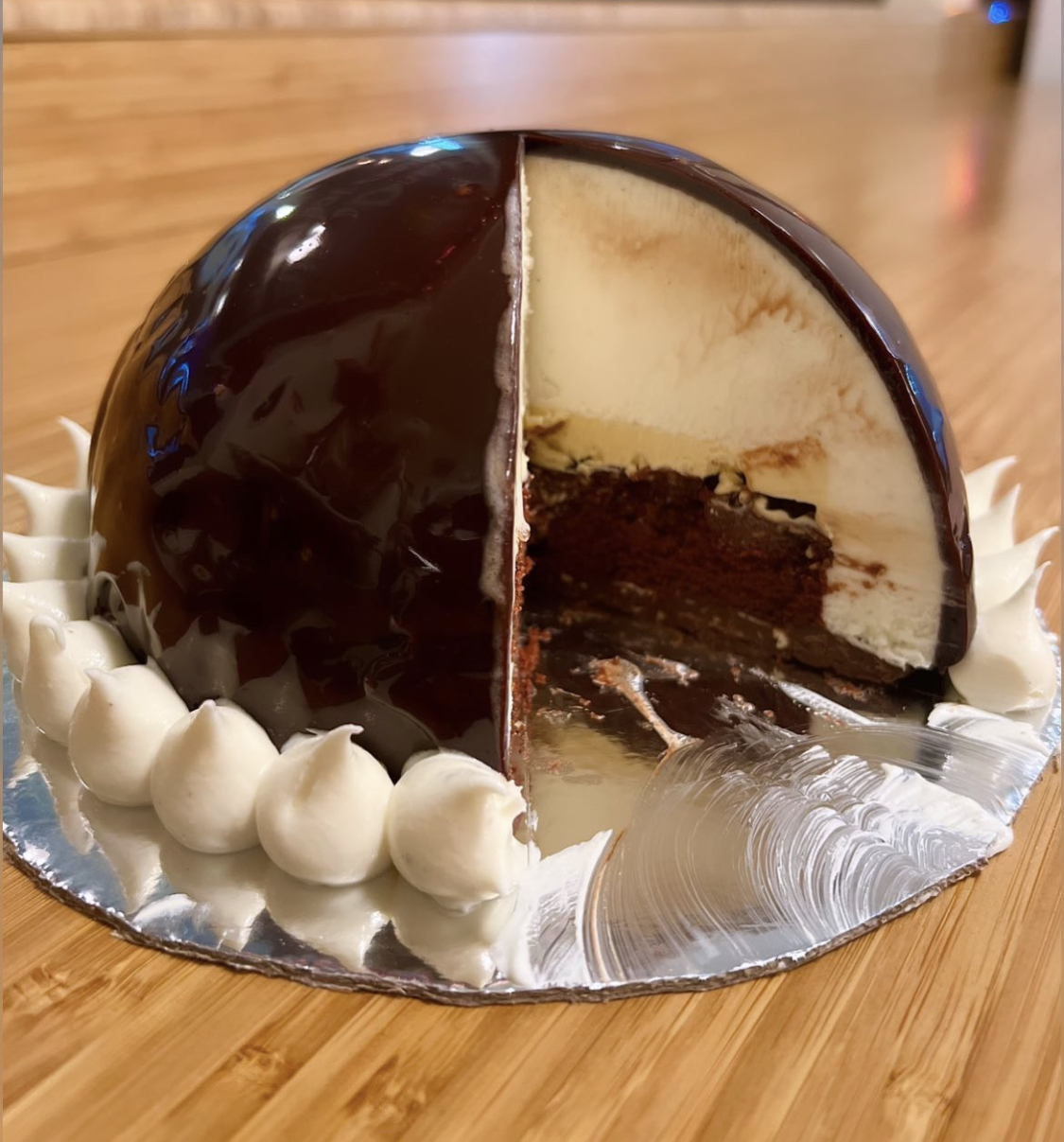 Mirror Glazed Gelato Cake
The story of Philmore Creamery started with a visit to a good, long time Italian friend.
Phil and Mona Malik, owners of Philmore Creamery on Fillmore Street, visited their
friend in Rimini. Rimini happens to be the location of the world's largest annual gelato
expo, Sigep. Soon they were discussing how to bring exceptional gelato to San
Francisco. They went to the expo, along with their son, Jordan, and the rest is history.
Our all natural dairy comes directly from Double 8 Dairy, a small-batch producer of high quality milk, right here in Petaluma, California.
Our nut pastes are directly imported from the finest producers in Italy. We never use any chemical flavorings, fruit aromas, colorings, additives, or taste enhancers and we use only regional and natural fruits for our Sorbetto.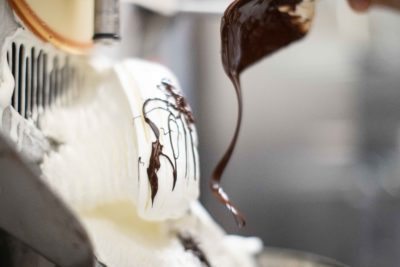 Fresh Gelato and Sorbettos made just hours before you taste them. The freshness paired with exceptional craftsmenship is one of a kind!
Don't Just Take Our Word For It
"The creamiest, smoothest ice cream in SF. There are virtually no ice crystals in the ice cream at Philmore Creamery.
The service here is really great, too. We wanted to try a flavor that was not on display and the owner was more than happy to take it out for us to try & buy."
"What a wonderful new addition to Pac Heights! Creamy gelato at your service like booyaaah! 
I came here after having dinner in the area and left out of there super impressed! This gelato shop is family owned and operated, and all of their gelatos are homemade. When I walked in, the owner (I think?) greeted me right away and offered up some samples. "
"I stopped by last night and had the pistachio, dark chocolate sorbet and the mint chip. I have to say the gelato here reminds me of Italy!! 
Outstanding and yummy! Excited that there is another gem in the Fillmore neighborhood. This place makes the best gelato in the Bay Area. "
"So creamy, so delicious! Philmore Creamery takes me back to Italy!! The flavors are different and you are bound to try something you like. You can't go wrong with anything here. There is a nice seating area with free water to enjoy. Such a great spot on Fillmore Street! The Chocolate Orange was amazing!!"
"Best gelato in SF, *easy*.  I just had the pistachio and elderberry and both were revelations.  I was instantly transported back to Florence, and my mind was cleared of everything save one thought: Italians do it better.  I don't know if the family that runs this place is Italian, but they are clearly and lovingly doing it the Italian Way.  And for that, I thank them."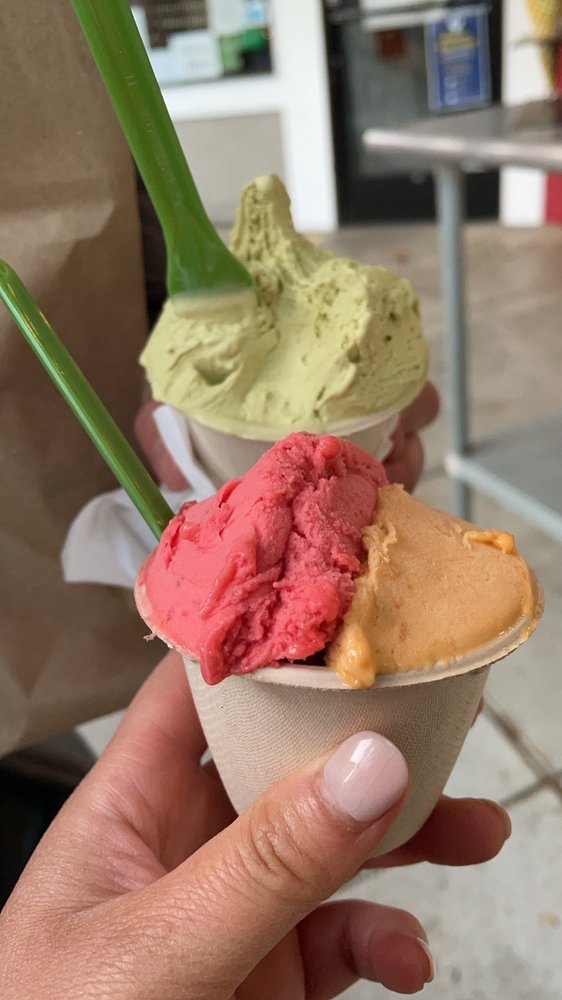 "Wowowow!! Love this place. I always judge an ice cream place by their pistachio flavor, and Philmore's rendition blew my mind. You can taste the high quality of the ingredients and craftsmanship. My mom got the cantaloupe flavor and she was highly impressed. Our server, Narsai. was super kind and helpful. Lovely family owned establishment that I'm excited to see do well!"
It's always a good time for gelato. Ditch the grocery store cookies for freshly prepared gelato! Click below to get in touch about catering!
1840 Fillmore St
San Francisco, CA 94115
(415) 400-4076
Sunday, Tuesday to Thursday
1:00pm – 9:00pm
*
Friday & Saturday
1:00pm – 10:00pm
MONDAY – 1:00pm – 5:00pm (except on holidays)
If you see us inside batching delicious gelato during closed hours, knock and we will sneak you in!
Drop Us a Line:
info@philmorecreamery.com
Don't be shy. Contact us for catering inquiries or general questions!